Who is a Self Employed Woman?
Over 90% of workers and producers in India are in the informal economy with no regular salaried employment, no protection from hazardous working conditions, no social security or social safety nets, and are particularly vulnerable to external fluctuations within the economy and the state.
The informal economy is not a separate part of the economy but is closely tied with the formal economy, both for the supply of labour as well as for goods and services. As a result, informal workers are connected to both local and global economies. Women in the informal economy face even more risk than men due to lower wages, more strenuous work, and familial and societal responsibilities.
Founded by Elaben Bhatt in Gujarat in 1972, today nearly 2 million self-employed women across multiple industries have coalesced to form the Self-Employed Women's Association (SEWA) which works to dismantle the economic and societal barriers that have placed women on the periphery of society. By coming together, they have transformed not only their own lives but the lives of millions more by inducing policy changes, not only at the grassroots but also at State and National levels.

Organizing & Grassroots Leadership
Nurturing community leadership to address local issues of trade, entitlements, and rights, contributing towards overall well-being

Supporting skill-building among women and girls to boost employability

Facilitating economic empowerment by incubating women-led collective enterprises and micro-entrepreneurs

Informing and empowering women as independent financial actors at the last-mile

Equipping members with digital know-how to sustain work in a post-COVID world

Social Security, Health & Land Rights
Ensuring equal and fair access to services and housing infrastructure to informal women workers.
1.9 million workers are associated with the Self-Employed Women's Association across 18 states in India. SEWA Bharat is an all-India federation of SEWA Institutions that extends direct support to institutions serving SEWA affiliated women workers in over 8 states of India. SEWA Bharat emerged out of the need to address the SEWA movement's challenges with geographical expansion and coordination. Based in Delhi, SEWA Bharat directly supports member institutions in 8 states of India including Jharkhand, Uttarakhand, Rajasthan, Bihar while connecting members with SEWA institutions in Madhya Pradesh, Gujarat, Uttar Pradesh, and Kerala for knowledge exchange, skill-building, and resource sharing.
Latest Research
Our research encompasses grassroots social enterprises in SEWA as well as various aspects of the lives and livelihoods of informal women workers in SEWA.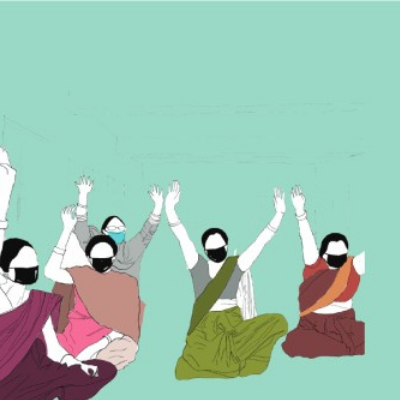 Microentrepreneurs
Research on the women micro-entrepreneurs associated with SEWA.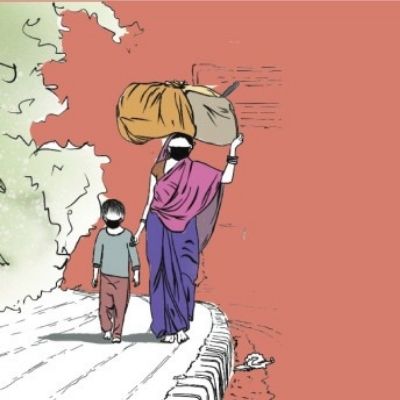 COVID-19
Understanding the impact of the pandemic on women workers and their livelihoods.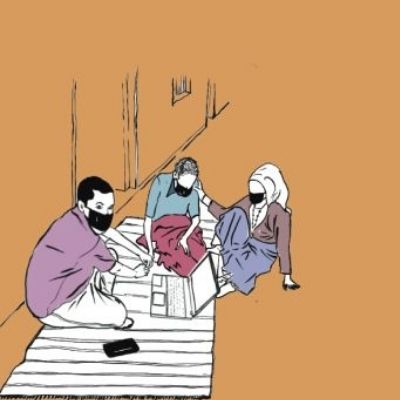 Collective Social Enterprises
Investigating the relationship between social enterprises and women's economic empowerment.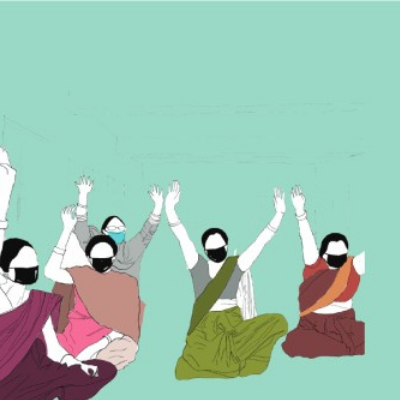 Organizing & Leadership (SSKs, Aagewans etc)
Collectivisation's impact on livelihoods, health, security, mobility, and economic empowerment.