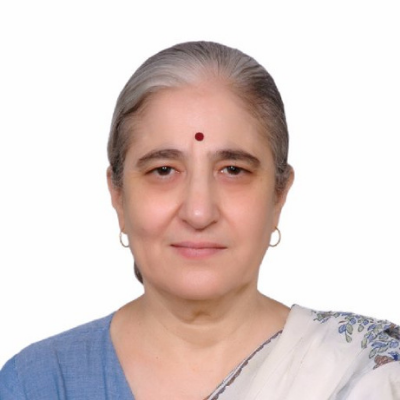 Renana Jhabvala
Renana Jhabvala has been working with SEWA since 1977. Since then, she has served a number roles within the national federation, including overseeing the movement's expansion and diversification. Renana Ben is also one of the founding members of WIEGO, HomeNet South Asia, and has served on a number of public committees and task forces. Currently, Renana ben also serves as the Chair of the WIEGO board, Chair of the SEWA Bank, Executive Trustee of Mahila Housing Trust, and serves on the United Nations High Level Panel on Women's Economic Empowerment. She is the recipient of several awards, including, the Padma Shri Award (1990), Lifetime Achievement Award from FICCI (2017), and Outstanding Work in Social Service from the Vineet Gupta Memorial Trust. Her most recent publications include Basic Income: A Transformative Policy for India, co-edited by Sarath Davala, Soumya Kapoor Mehta & Guy Standing, Bloomsbury Publication (2015); The Idea of Work, which she co-authored with Ela Bhatt, indian Academy of Self Employed Women (2012); Social Income and Insecurity: A Study in Gujarat, which she co-authored with Guy Standing, Jeemol Unni and Uma Rani (2010); and Empowering Women in an Insecure World: Joining SEWA Makes a Difference, co-authored with Sapna Desai and Jignasa Dave (2010).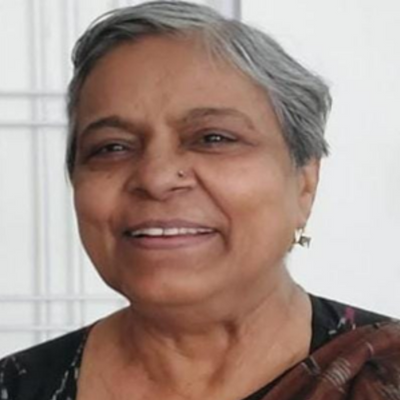 Farida Jalees
Farida Jalees has been associated with SEWA for over 35 years and is currently a core member of the National Council of SEWA. She is also the Founder and General Secretary of SEWA UP. In 1992, Farida Ben founded Lucknow Mahila SEWA Trust (LMST) and she presently serves as its Director. LMST has been actively involved in supporting women from the informal economy to become self-reliant. It came into existence after SEWA Bharat conducted 'Glittering Threads' study in 1998, which revealed the exploitation of women and children working in the zardozi industry. Farida Ben represents LMST and SEWA at both government and non-governmental organizations.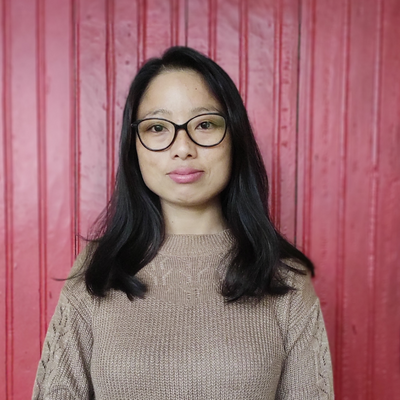 Wekoweu Tsuha
Wekoweu Tsuha has led the SEWA Nagaland team in organizing women workers since 2013 and has assisted in setting up SEWA Nagaland till its registration as a Trade Union in 2019 under the Directorate of Labour & Employment, Government of Nagaland. Since then, she is serving as an Associate Member of SEWA Nagaland, mentoring SEWA organizers and members, and representing SEWA Nagaland at SEWA Bharat. Committed to working for gender and environmental justice, she has more than 18 years of experience in the development space, having managed multiple projects, diverse teams, and community programmes in Nagaland.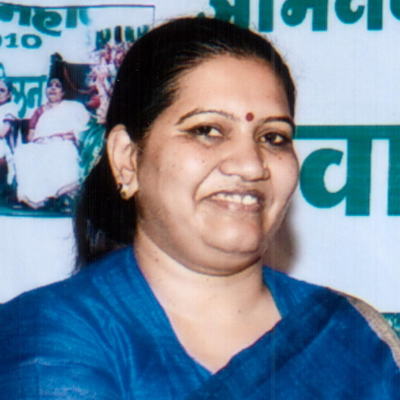 Shikha Joshi
Shikha Joshi has been working with SEWA since 1995. Since then, she has served several positions within SEWA MP, including its State Coordinator. Currently, Shikha Ben is the Secretary of SEWA Bharat's board, General Secretary for SEWA MP, President of SEWA MP's Microfinance Cooperative. Additionally, she is a member of the Labour Department of Madhya Pradesh's Steering Committee, former Secretary of the National Association of Street Vendors, India (NASVI), the International Secretary of StreetNet, Member of IUF (International Union of Food and Health), and a member of Asia-Pacific Regional Committee of IUF. She has been representing the issues of informal women workers at the national and international forums for the last two decades.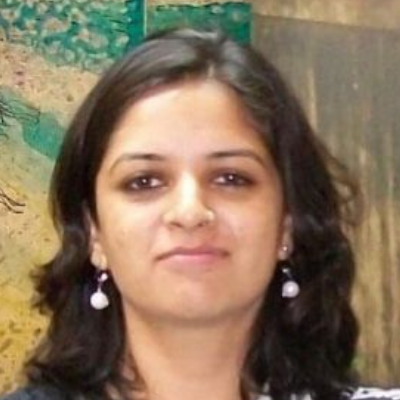 Ankita Upreti Sibal
Ankita Upreti Sibal has been associated with Self Employed Women's Association (SEWA) for the past 11 years. She currently serves as the Vice president of SEWA Bharat. She has been instrumental in building SEWA Delhi Union and taking forward all the union activities as the General Secretary of SEWA Delhi Union. Her current scope of work involves making SEWA Delhi autonomous; suggesting inputs on various implementations, legal issues and other compliance matters as the Advisory to DEWA Delhi Trust. Besides these roles, Ankita Ben is also a member of the SEWA Bharat Core, the Delhi Minimum Wages Advisory Committee and Construction Workers Advisory Board.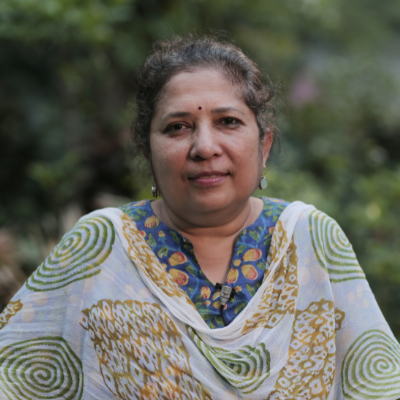 Sanchita Mitra
Sanchita Mitra has been working with the Self-Employed Women's Association (SEWA) since 2005. Since then, she has taken up the responsibility of strengthening the community-led microfinance programme in the states of Delhi, Bihar, Uttarakhand, Rajasthan, UP and West Bengal, led the Financial Inclusion program in Uttarakhand, and set up an ethical model of global supply chain with informal home-based workers. She has been instrumental in setting up two microfinance cooperative societies in Delhi and Bihar. Currently, she is the National Coordinator at SEWA Bharat and directly oversees the development of new SEWA institutions in eight states. She actively works towards strengthening the SEWA movement through integration of the programs and structures at the national level. A key part of her work involves strengthening SEWA Bharat's network with domestic and international donors. She gives advisory support to the social enterprises in SEWA Bharat and mentors the working team at various levels within the office and at the field.