The Need for Skill Development Programs
Women today are facing an economy that is increasingly becoming less labor-intensive and driven more by capital, technology, knowledge, and skill. Due to the discrimination for ages in our society, women lack awareness of their surroundings and find it difficult to portray their true potential, thus developing a feeling of powerlessness. Women face complex ground realities including low levels of literacy; discriminatory social customs and practices; limited hours available for training and work, limited exposure, and unfamiliarity with new technology. In addition, women are more likely to be underemployed, underpaid, or work under temporary contracts. There is often a mismatch between the skills the workers can offer and the skills demanded by employers. Even the government efforts for the skill development of women have not reached a satisfactory level due to many confronting issues and inhibitions. In many cases, skilling does not convert into actual employment in terms of getting a job due to a lack of industry/market linkages and other support.
Economic empowerment of women is a prerequisite for sustainable development and is sustained by gender equality and empowered women. SEWA Bharat's skill development project has been envisioned to enhance the lives of women, who are at disadvantageous positions, through various livelihood initiatives suited best for them. These initiatives become a part of women's struggles, equipping them with skills that increase their bargaining power in their families and the community. SEWA Bharat through its experience has observed that the concept of skill development needs to move beyond imparting technical and managerial skills. For holistic development, there must be a focus on personality development, life skills, and the knowledge of the competitive and ever-changing environment. Through economic empowerment, the program tries to bring a positive change in the cultural and social life of women who have been facing historical injustice for ages.. Our skill development training systems have adapted to the pandemic, participated in the recovery, and have developed strategies to continue filling the relevant skill and job gaps in India.
Women linked with income opportunities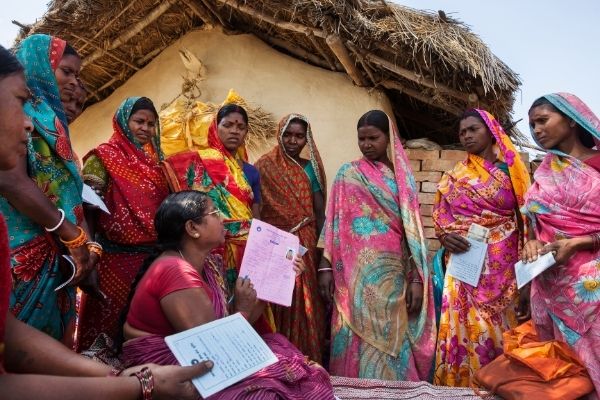 SEWA Bharat's skill development program is designed by keeping the women at the center. It starts from identifying the hot-spot areas that need women-centric skill initiatives to improve their life. Extensive mobilization is done to understand the existing situation of women and the gaps that can be filled by us. After baseline surveys, training programs are designed, which can cater to the needs of women and can provide relevant opportunities in their area. Resource persons are identified and stakeholders are involved that ensures the success of the training program. Greater efforts are being made in the form of awareness drives, counseling of families to assuage their fear with regards to the training of women, and investment is done in the personality development of women so that they can challenge the discriminatory practices.
SEWA Bharat skill programs are highly market-driven & market-linked ensuring that our skilling becomes a medium to earn livelihood and improve their standard of living. It also incorporates women-related issues such as issues of a safe training environment, employment of women trainers, affordable cost & complaint redressal mechanism, etc. Our skill development programs also ensure that skilling is converted into actual livelihood opportunities by industry partnership, market linkages, and post-placement support.
The Shift from Offline to Online
In 2020, due to COVID-19, a majority of skilling programs were affected, since most of the training happened in brick-and-mortar training centers. These training centers were closed for some time, and the programs had to be halted.
We revised our strategies to create and maximize the positive impact even during COVID-19. The most tectonic shift was from offline to online classes, and in certain places, classes were organized in small groups while duly observing COVID-19 restrictions and protocols.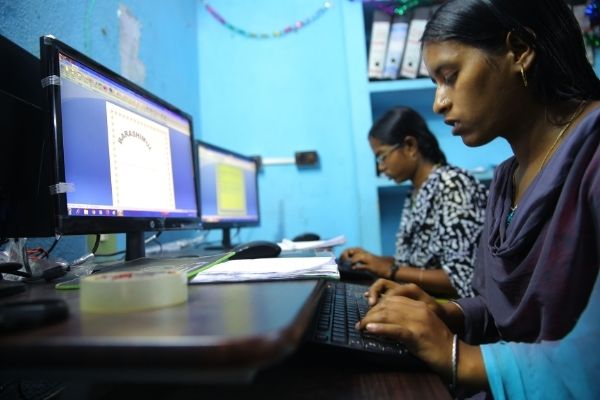 Ongoing Programs
The following programs provided training in retail management, hospitality sector, livestock rearing, and designing skills ensured the financial sustainability of our women to some extent, by helping them gain job placements and uplifting their income through livelihoods.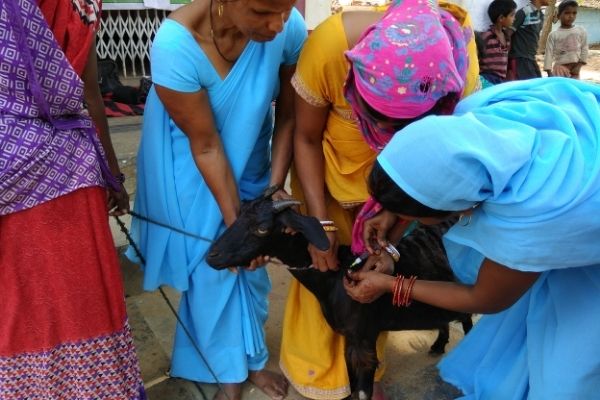 The Goat Project
Livestock rearing
The Goat Project encourages effective and sustainable goat rearing practices in Jharkhand and Bihar. The program provides training and support to women identified as goat rearers, known as pashu sakhis, helping them earn an income by way of preparing and selling goat feed supplements and treatment of goats. Around 100 pashu sakhis have been trained, impacting over 1120 goat rearers so far.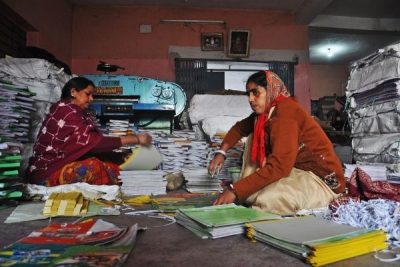 Pragati
Training in Retail Management
COVID-19 has changed working situations, and many sectors faced layoffs or changed their work approach to online platforms. Against this backdrop, the program aimed to train 180 women in Delhi and Harayana, connecting marginalized women to the formal workforce and support in generating income. Around 70 women got placed in different warehouses & in tele-calling roles in companies such as Amazon, Myntra, Value & Variety, Vijay Mart etc. It also reached out to 500+ community members, engaging with them on the importance of education and skill development.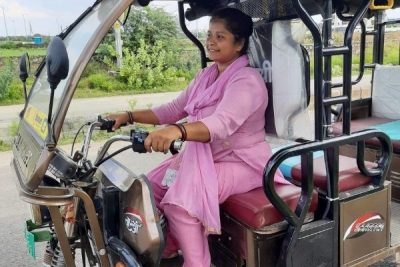 Vahini
E-rickshaw driving
The Vahini project aims at opening up the mobility sector as a livelihood opportunity for women living in Jahangirpuri, New Delhi. Auto-driving is a male-dominated profession. So, becoming an e-rickshaw driver is not only a personal feat but also a powerful challenge to social norms. Until now, 7 women have been onboarded as e-rickshaw drivers (Vahinis) in Jahangirpuri. Rickshaw purchase was supported by financing flexible through Delhi Credit Cooperative. The women have been trained for driving as well as supported in their applications for driver's licenses.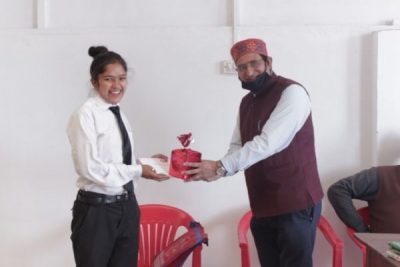 Unnati
Training in Hospitality
'Skills for Life' (Unnati) program aimed at training 84 youths over a period of 15 months at training centers at Mussoorie in Uttarakhand. The program focused on increasing the income of young girls by enhancing their sector-specific skills such as Tourism & Hospitality and Retail followed by placement support. Over 100 students were trained, out of which nearly 40 got placed.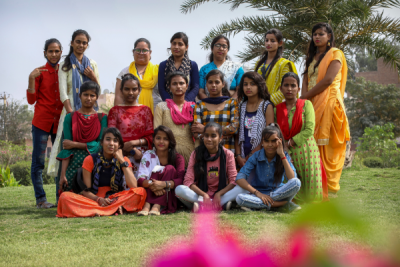 Kushal Yuva Program
Skill Development Mission
SEWA Bharat runs a government-initiated Kushal Yuva Program in Katihar, Bihar to enhance the employability skills of all aspirants in the age group of 15-28 years. Most of the girls trained are from informal worker families who have limited/ no access to such opportunities. The program offers them to a complete govt. certified course in computer education and Tally in a set curriculum.
Get in touch with a representative